Applied Research Consortium
March 10, 2023
Proposed ARC projects for 2023-2024
ARC member firms have submitted the following project proposals for academic year 2023-2024. Faculty are invited to nominate students whose research interests align with at least one of the following proposed projects. Information about ARC and eligibility criteria can be found here. To nominate a student, please submit this form. Questions can be directed to…
---
February 10, 2023
Introducing CBE's 2023−2024 ARC Fellow candidates
The College of Built Environments is pleased to introduce the candidates for the Applied Research Consortium (ARC) Fellowships in 2023−2024. During March−May 2023, these graduate students will explore opportunities to conduct applied research at our ARC member firms. ARC firm placements will be announced in early June, and projects will begin Autumn quarter, 2023. Read…
---
January 3, 2023
Call for ARC Fellow nominations, 2023–2024
The CBE Applied Research Consortium (ARC) invites nominations from CBE faculty and department chairs for the 2023–2024 cohort of ARC Fellows. ARC Fellows conduct a paid internship of 15 hrs/wk at an ARC member firm. They also receive a stipend of $3600/quarter, health insurance, and NRD waiver. The program seeks an excellent and diverse cohort…
---
August 18, 2022
Alumni Spotlight: Marty Brennan
CBE Architecture staff had the opportunity to sit down with ZGF Sustainability Lead and UW alumni Marty Brennan to discuss his pathway into architecture and the innovative work emerging from the Applied Research Consortium. How did you get started in architecture and sustainability? M: I was living in Seattle and working for a local nonprofit,…
---
March 17, 2022
CBE ARC Open House Tuesday, March 29, 2022
Prospective graduate students, current graduate students, and faculty are cordially invited to attend this virtual Open House with CBE's Applied Research Consortium (ARC) member firms: 7 Directions, DLR Group, GGN, Mithun, NBBJ, Turner Construction, and ZGF. When: Tuesday, March 29, 8-9 a.m. Where: A zoom link will be emailed to all registrants prior to the…
---
March 8, 2022
Call for ARC Fellow nominations, 2022-2023
The CBE Applied Research Consortium (ARC) seeks 3-4 nominations from CBE faculty and department chairs for the 2022-2023 cohort of ARC Fellows. ARC Fellows conduct a paid internship of 15 hrs/wk at an ARC member firm. They also receive a stipend of $3600/quarter, health insurance, and NRD waiver. The program seeks an excellent and diverse…
---
November 15, 2021
ARC hosts eight research projects in 2021-2022
Mithun and ZGF host two projects each, allowing ARC to expand to its largest cohort to date Gifts from the Applied Research Consortium (ARC) are making it possible for eight ARC Fellows to take the lead on an applied research project in 2021-2022. Topics span a diverse range of topics relevant to the AEC industry….
---
Turner Construction to join ARC in 2022
Pilot project will study mass timber joinery design American company Turner Construction will join the Applied Research Consortium (ARC) in 2022. Turner is already a collaborative partner with the College of Built Environments. For the past three years, the company has hosted internships for several applied research projects within the Center for Education +…
---
ARC advances research in lighting for neonatal care
College of Built Environments partners with ZGF Architects and Cincinnati Children's Hospital Medical Center Recent research shows that adequate daylight, particularly the violet and blue wavelengths of the visible spectrum, can exert a positive influence on brain and eye development in premature babies. Neonatologists and discovery biologists are therefore seeking to mimic daylight in neonatal…
---
ARC Welcomes New Member Firm 7 Directions
Research will explore culturally-driven, place-based design and construction practices The Applied Research Consortium (ARC) is pleased to welcome its sixth and newest member firm: 7 Directions Architects/Planners, led by Daniel J. Glenn, AIA, an MIT-educated, licensed architect from the Crow Tribe of Montana. The firm specializes in designing contemporary Native American architecture and working with…
---
NBBJ publishes design recommendations for creativity and space
Artists exemplify ARC research findings in beautiful visuals Artists at NBBJ have illustrated ARC Fellow Kristen Dong's design recommendations for creative workplaces, and Dong couldn't be happier with the results. "I think it looks AMAZING," she recently wrote ARC. The design recommendations document, Creativity and Space: Data-driven design recommendations for creative workplaces, uses lively drawings…
---
June 30, 2021
Landscape Architecture as liberatory practice
How practitioners can advance spatial justice for people in the margins The intersectional nature of landscape architecture ideally positions the field to act as a catalyst for liberatory changes that advance spatial justice, according to ARC Fellow Tera Williams. Through her ARC research project Radically Re-imagining Landscape Architecture as Liberatory Practice, conducted in collaboration with ARC…
---
CBE adopts new strategic framework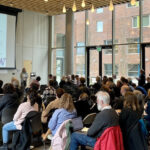 ARC embodies the mission, vision, and values of the College The work of ARC lies at the heart of the new Strategic Framework that was adopted by the College of Built Environments in February 2021 under the leadership of Dean Renée Cheng. The new framework proposes a singular focus: working collaboratively across our disciplines to realize a more…
---
ARC Fellow's research receives accolades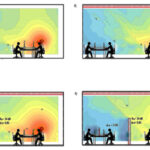 Acoustical Society of America awards Vidhya Rajendran Best Student Paper The Acoustical Society of America has awarded Vidhya Rajendran, ARC Fellow 2019–2020, First Place in their Best Student Paper Award in Architectural Acoustics. Rajendran's paper, Design of efficient low-frequency sound absorbers using an array of Helmholtz Resonators, describes her ARC research project in collaboration with NBBJ. It…
---
Student emergency fund tackles ongoing need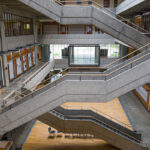 CBE community lifts up students during COVID crisis The unexpected and sudden crisis of the COVID-19 pandemic has and continues to put great strain on students and student-based programs at the College of Built Environments (CBE). Acting quickly during the early days of the pandemic, the college established the CBE Student Emergency Fund to help…
---
Looking Forward
For our industry partners, this handy reference provides the UW academic calendar and key ARC dates.
---
March 30, 2021
Towards a more inclusive and equitable workplace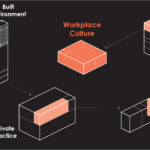 What about a short blurb?
---
ARC forms its first interdisciplinary research team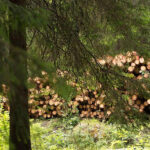 Cross-college collaboration explores carbon implications of mass timber supply chains The ARC program was created to bring together built environment firms, faculty experts, and graduate student researchers to address the most vexing challenges that firms face today. Until recently, our faculty experts have all come from the disciplines represented in the College of Built Environments….
---
Nearly 400 college students take the ARC survey on working from home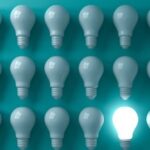 Large response sets the stage for robust statistical analysis An ARC survey designed to investigate the relationship between space and creativity while working from home has tapped into a subject that many of us have thought a lot about during the pandemic. Kristen Dong (MS Architecture, Program in Design Computing), in collaboration with the ARC…
---
Looking Forward
For our industry partners, this handy reference provides the UW academic calendar and key ARC dates. Winter Quarter 2021 January 4, 2021 Instruction begins Feb 22–26 Project proposals from firms for 2021–2022 due to ARC Feb 23–24   CBE Career Fair (ARC firms invited) February 25, 2021 ARC consortium meeting; 7:30 – 10 a.m.,  Zoom March 5, 2021 ARC…
---
December 21, 2020
Introducing this year's ARC projects
Gifts from our consortium members are making possible the following applied research projects this academic year: Healthy Materials: Seeking the Balance Between Environmental Sustainability and Occupant Health ARC Fellow: Rachel Yahn, MLA candidate Faculty Advisor: Elizabeth Golden, Architecture Firm Advisors: Jill Maltby-Abbott, Bonnie Sanborn, DLR Group As concerns mount over the growing climate crisis, sustainable…
---
Meet our ARC fellow candidates for next year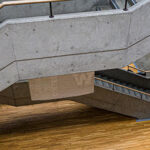 These graduate students are preparing for ARC fellowships in the 2021–2020 academic year. Alondra Garcia (M Arch / MLA) Alondra Garcia joined the University of Washington in Fall 2020 and is pursuing a dual degree in Master of Architecture and Master of Landscape Architecture. Originally from Raleigh, North Carolina, she attended NC State University and…
---
Where Are They Now?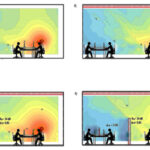 Last year's ARC fellows are making an impact on practice and scholarship. Vidhya Rajendran (NBBJ) After completing a year-long research collaboration with NBBJ, Vidhya went to work with ZGF Architects in their Project Performance Team. She has been focusing on sustainability efforts and daylight studies on a couple of projects. She is also working with…
---
Looking Forward
For our industry partners, this handy reference provides the UW academic calendar and key ARC dates. Autumn Quarter 2020 November 19, 2020 ARC consortium meeting; 7:30 – 10 a.m. December 11, 2020 Last day of instruction December 12–18, 2020 Finals week Winter Quarter 2021 January 4, 2021 Instruction begins February 25, 2021 ARC consortium meeting;…
---