Applied Research Consortium
February 10, 2023
Introducing CBE's 2023−2024 ARC Fellow candidates
The College of Built Environments is pleased to introduce the candidates for the Applied Research Consortium (ARC) Fellowships in 2023−2024. During March−May 2023, these graduate students will explore opportunities to conduct applied research at our ARC member firms. ARC firm placements will be announced in early June, and projects will begin Autumn quarter, 2023. Read below for details about their diverse backgrounds and research interests.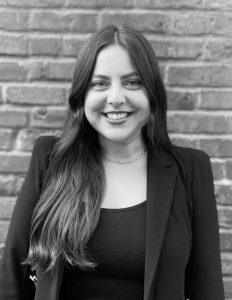 Yaly Aguilera is a 3-year Master of Architecture student with a bachelor's degree in Landscape Architecture and a minor in Architecture, also from UW. She grew up in Eastern Washington to Mexican immigrant parents and is the first in her family to attend college. During her undergraduate studies at UW, Yaly helped design a proposed master plan for the Washington Corrections Center for Women. She also studied abroad in Iquitos, Peru, where she explored the intersectionality of landscape architecture, architecture, and global health. She used her Spanish and learned transdisciplinary approaches from local designers, ecologists, health professionals, and indigenous community members working in the Peruvian Amazon.
Yaly has also participated in a design build program in Rijeka, Croatia, a neglected, war-affected coastal and industrial city. On the site of a former monastery, her team designed and built a community therapeutic garden, responding to the needs of underserved community members including the Association for the Blind, the elderly, and neighboring residents. She writes: "This Rijeka project exemplifies my research interests — how design can support the needs of diverse populations and changing socio-political environments, and help us move towards a higher level of personal wellness."
Morocco Branting is a 2-year Master of Architecture student with a bachelor's degree in Architectural Design, also from UW. Two formative experiences during Morocco's undergraduate program fostered his love of research and fabrication: the Onouye Studio (fabric-formed concrete study), and the Neighborhood Design Build Studio (2018). His love of design-build continued after graduation, and he eventually started his own business in furniture design and production.
Morocco worked for four years at MBB Architecture, a small, local firm, where he managed more roles than most early architecture professionals due to the company's size, including BIM/CAD drafting, design from the conceptual and programmatic stages through construction documents, code analysis, construction administration, and marketing. A majority of the projects he was involved with were healthcare or healthcare-adjacent works for Veterans Affairs (VA). This work piqued his interest in better healthcare design as well as in universal design. His other research interests include mass timber; non-visual experiential design (e.g., aural, tactile, and olfactory) as experiences and wayfinding; stakeholder education and empowerment; hands-on prototyping with materials, joints, etc.; and expanding existing low-rise structures vertically to enable higher densities and more mixed uses without demolishing existing building stock.
Ka Kit Chiu is an international student from Hong Kong, currently studying in the MS Architecture Design Technology program, with his research focus in circadian lighting. In a broader picture, he is interested in bridging the gap between Ai and Architecture with the use of design computation. Prior to his studies at UW, he received a B. Arch degree with honors and a minor in Applied Computer Science from Woodbury University, Los Angeles. Throughout his academic years at Woodbury, he has developed a strong interest in exploring the potentials of design computation and techniques to create digital media environments such as projection mapping, photogrammetry, and interactive sensory devices. In his degree project, he explored the use of machine learning in the early design phase of a project. Apart from his academic achievements, Ka Kit had been also actively seeking competitions and interesting challenges such as collaborating with external professionals as a researcher/software engineer and contributing his parametric design knowledge to developing a market value-based design optimization platform that is now established as a start-up company called Zenerate.ai, based in Seoul, South Korea.
During his architectural studies, Ka Kit started his professional journey by joining the Integrated Path Architectural Licensure Program (IPAL) as an intern with multiple internships in NBBJ. He has participated in a variety of project types including sports, healthcare, high-rise commercials, as well as brand collaboration with A+U Magazine. In between his on-off internships in NBBJ, Ka Kit was also introduced by his studio professor to Anand Devarajan, a former partner of Frank Gehry for over 18 years, for a commission work that requires a robust parametric design skillset. After finishing the commission, Ka Kit was offered a follow-up summer internship in Devarajan's newly established office for a 130-unit affordable housing project. After graduating from Woodbury, Ka Kit then returned to NBBJ as a full-time designer and primarily worked for international projects and competitions in China, with his major contributions in design optimization/rationalization/ramification of architectural geometries and façade system.
Meredith Grupe is a Master of Landscape Architecture student in her second of the three-year MLA program at UW. She's originally from Michigan, where she obtained her bachelor's degree in Ecology, Evolution, and Biodiversity from the University of Michigan. Her post-grad work experience involved environmental education in Colorado and Seattle, where she taught science and nature-related programs for families and early childhood age groups.
Meredith's research interests include learning environments, playscape design, and eco-revelatory design. She is passionate about creating landscapes that reconnect people to nature and inspire environmental stewardship. She is also very interested in trees and urban forestry as it relates to climate resiliency in urban ecosystems. In her undergraduate education, she conducted research in northern lower Michigan investigating the spatial distribution of mammalian carnivores using data from camera traps. She also worked in an epidemiology lab conducting spatial analysis of influenza outbreaks using GIS and Google Earth data. She has experience in quantitative and spatial analysis. She is very excited by the opportunity to work with professionals to advance the practice of landscape architecture and design through innovative and creative research.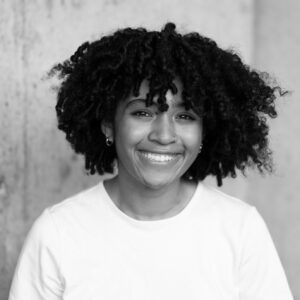 Leila Jackson (she/they) is a 3-year Master of Landscape Architecture student entering their last year at UW. Leila has a diversity of professional experience in the areas of participatory action research, landscape and urban design, grassroots efforts, and construction management.
Currently Leila is undergoing a year-long internship abroad at Gehl Architects in Copenhagen. As an Architectural Assistant, they are working on street and public space design and strategy that centers public life research and topics including food security, tactical urbanism and harsh microclimates. Concurrently, Leila also works on a photovoice research project in South Park, Seattle, with the Duwamish Valley Sustainability Association and the City of Seattle to help inform the Comprehensive Plan Update. With a background in Human Geography and Urban Studies from the University of British Columbia, Leila's research interests include spatial justice, community engagement praxis, place attachment, and cultural landscapes.
Idris Soliu is an international student from Nigeria, currently in his first year of the Built Environments PhD program. He received his Bachelor's and Master's degrees in Quantity Surveying and Construction Economics from the Federal University Technology, Minna, and the Federal University of Technology, Akure, respectively.
Idris has experience in both the construction industry and academics. He served as a consultant Quantity Surveyor/Estimator on projects that included residential, commercial, educational, mixed-use development, and hospital facilities. Additionally, he taught and conducted research for six years in the Department of Quantity Surveying, one of five departments in the Faculty of Environmental Sciences at the University of Ilorin, Nigeria. Idris has co-authored ten research publications. His research interests include implementation of circular economy practices in the built environment, green building technology, and project delivery methods in the construction industry.
Qianyi Zhang is in her second year of the three-year Master of Architecture program. Before coming to UW, she studied industrial design at Rhode Island School of Design. Her past professional experiences have been at the intersection of architectural and industrial design, including adaptive reuse research, interactive installation design, and furniture design. Last summer, she also interned as a project engineer at Marpac Construction to gain experience on the job site.
Qianyi believes that the built environment can play a vital role in response to climate change, including reducing buildings' carbon footprint and increasing community resiliency. Her broad research interest lies in two major areas. The first one is building performance, especially passive systems and materials. She is interested in exploring innovative solutions to increase efficiency. The second area is about people, especially the tools and methods needed to better understand community challenges and needs.